Watch
Project Viewer 365 in Action
The Perfect Viewer for Microsoft Project
Works Like MS Project    at a fraction of the cost…
Project Viewer 365 works with MS Project 2016 , 2013, 2010 and all earlier versions
   Similar  Office 365 user interface, same                           ribbon menu options             
   This app comes with all MS Project standard,                          custom or combined views                          and much more
Enterprise Ready
Project Viewer 365 is designed with
scalability and license flexibility in mind to accommodate large enterprise deployments with any number of users.
Powerful and secure, Project Viewer 365 is the perfect viewing solution for any corporate environment.
Ready to install on individual workstations, server farms, virtual PCs, Citrix/Terminal or Mac devices.
Project Viewer 365 opens any plan created in the popular Microsoft Project planning tool, without import or export, allowing MS Project users to collaborate with you seamlessly.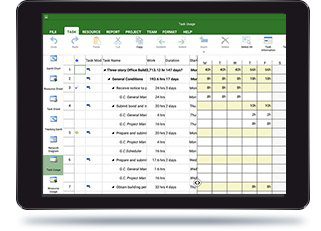 If you are a PM that knows the ins and outs of MS Project, then you already know how to use Project Viewer 365.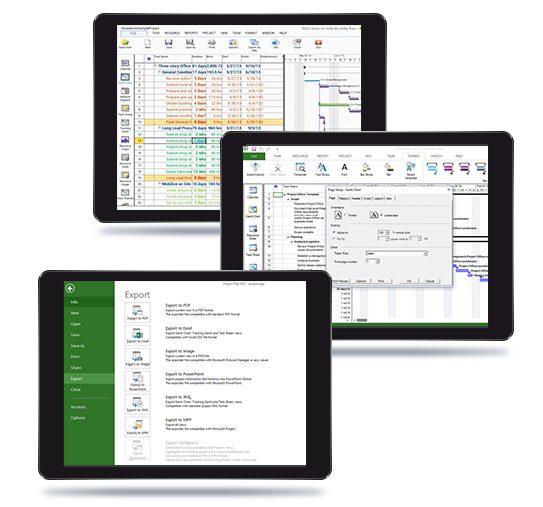 Works Anywhere, on Anything
Project Viewer 365 is cloud-enabled for work with all the popular cloud services, such as Dropbox, Google Drive, Box, OneDrive and more.

In addition, Project Viewer 365 works on your PC, your Mac, and your Apple or Android phone or tablet.
Project Viewer 365 also connects to SharePoint, Microsoft Project Server Online and BaseCamp.
You can even use Project Viewer 365 via the web, making sure that wherever you are, you have your project with you.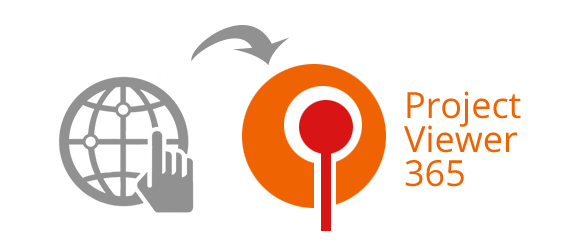 No matter where you are, you can always view your Microsoft Project plans!
Need More than a Viewer?
Try Project Plan 365
Project Plan 365 features a powerful scheduling engine that calculates costs, end dates, critical paths, resource over-allocations, and much more. Project Plan 365 opens and saves your plan in a standard MPP file compatible with MS Project.
Trusted by millions worldwide
We pioneered the development of Project Viewer for MPP files back in 2001 and since then we helped millions of users to instantly save money on Microsoft Project licenses. Project Viewer 365 is used from large Fortune 500 companies to small project teams.