Project Viewer 365 for Web
Project Viewer 365 for Web works on all computers and devices, and on all platforms that have a simple web browser. So it does not matter where in the world you are, if you can get to a browser, you can get to your project plan.
Our interface employs the "ribbon" metaphor, just as found in all of Microsoft Office products, so even from within your browser, you are as comfortable as you can be.
And unlike the competition, Project Plan 365 for Web, is the only app that can open Microsoft's native file format for MS Project plans online, outside of the more expensive Microsoft offerings.
With Project Plan 365 for Web, you can create beautiful new Gantt charts and modify existing project schedules in the same intuitive way as you would in Microsoft Project. Open, view, save and share your plans from any storage or cloud location, and let the collaboration begin!
So why not give Project Plan 365 for Web a try today?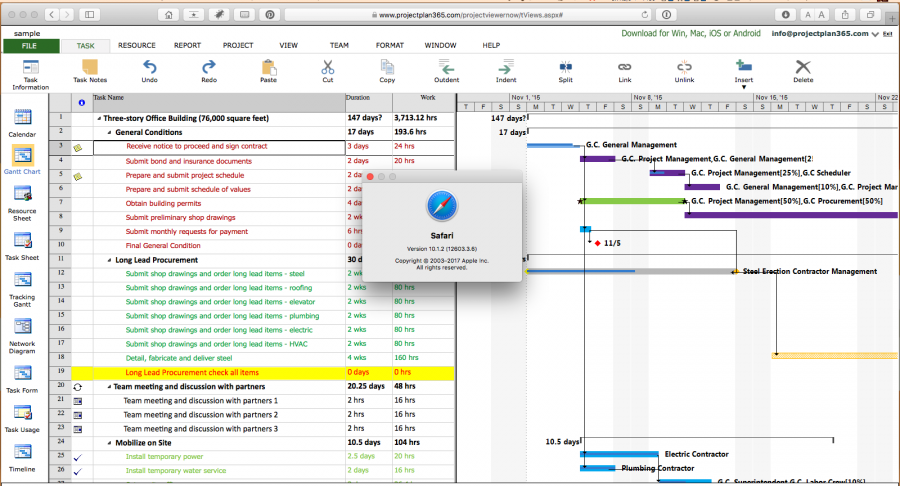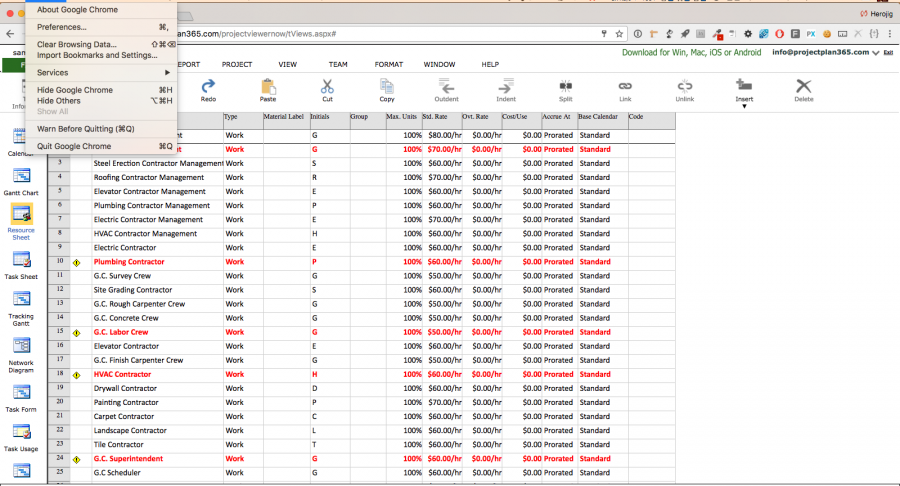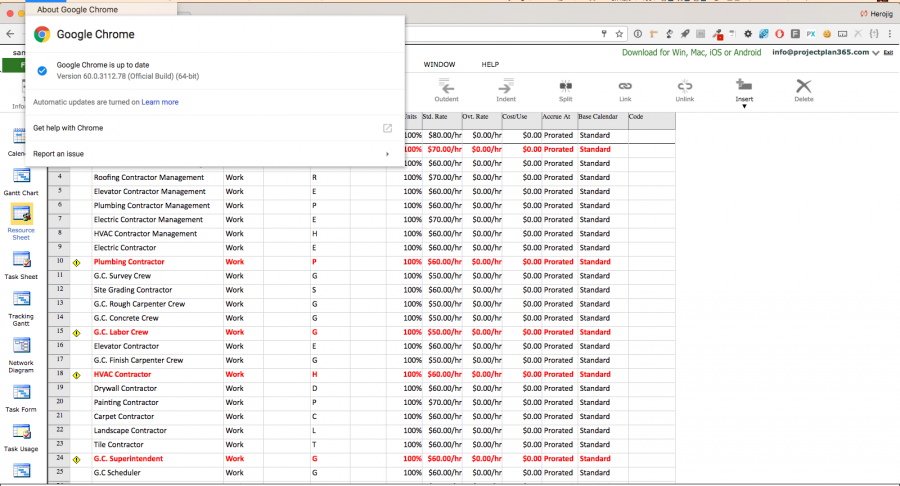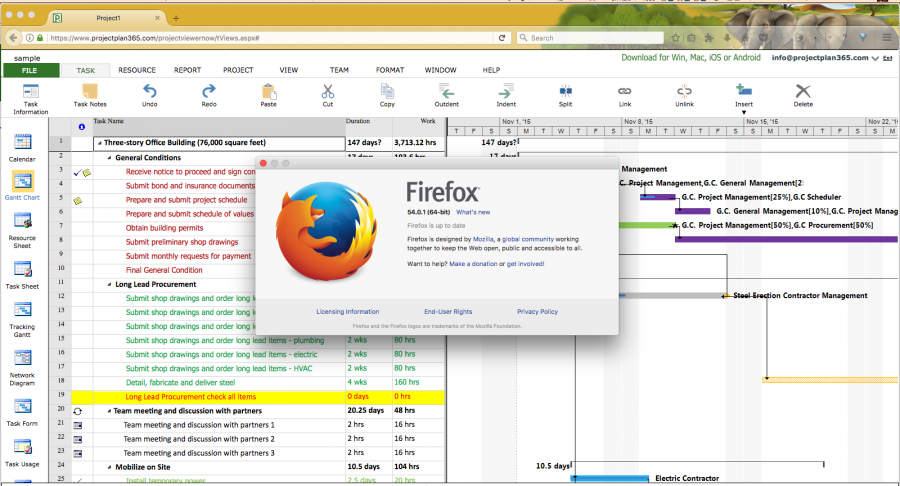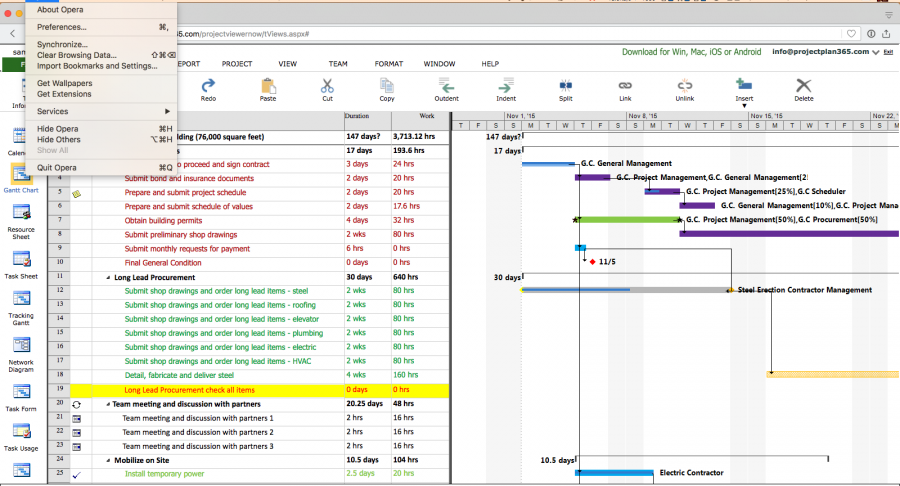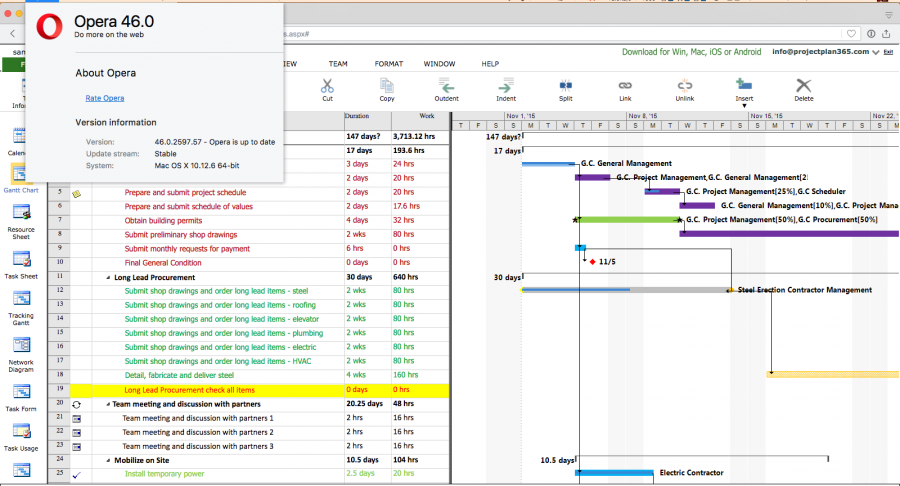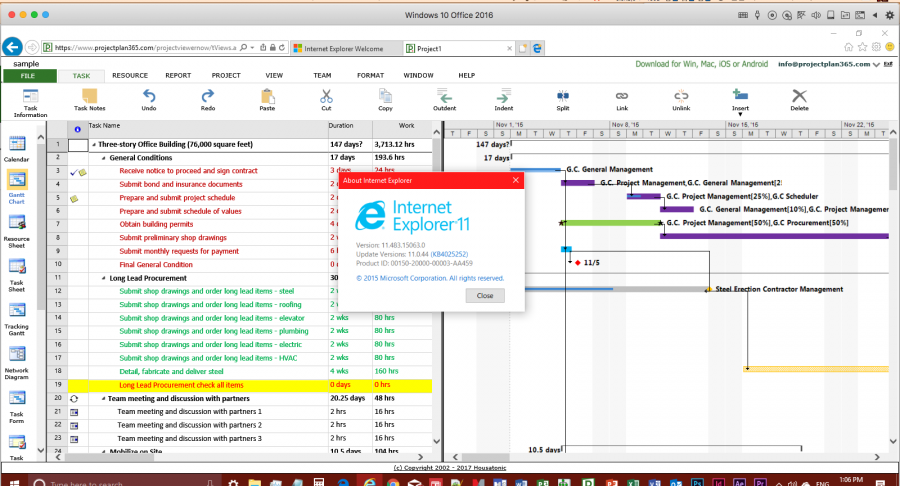 No installation needed! But for end-user support, see our online help page, where we offer free guides and online training to get you up and running as fast as possible.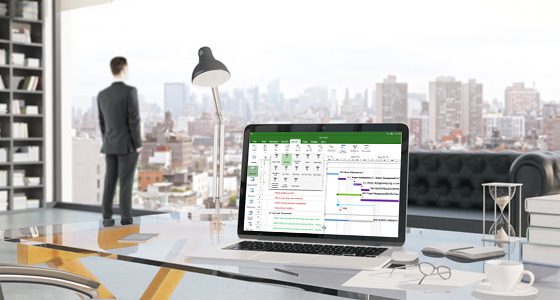 Benefits of Project Viewer 365 for Web
What's New in Project Viewer 365